(Posted: March 2017)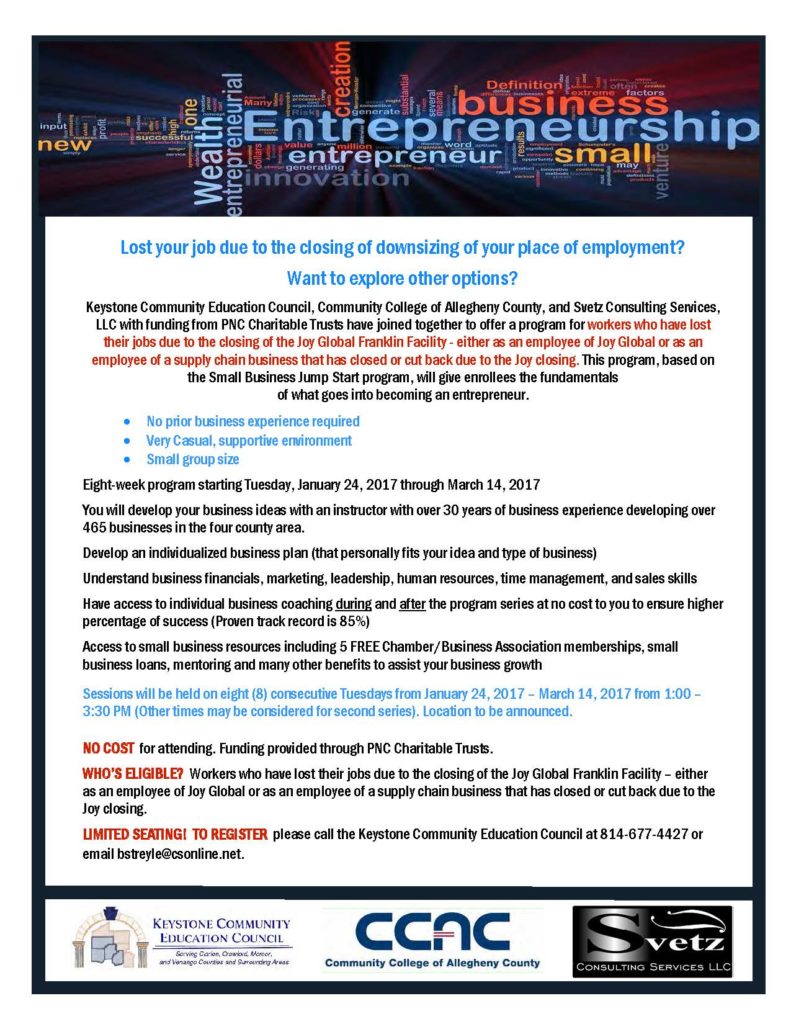 Lost your job due to the closing of downsizing of your place of employment?
Want to explore other options?
Keystone Community Education Council, Community College of Allegheny County, and Svetz Consulting Services, LLC with funding from PNC Charitable Trusts have joined together to offer a program for workers who have lost their jobs due to the closing of the Joy Global Franklin Facility – either as an employee of Joy Global or as an employee of a supply chain business that has closed or cut back due to the Joy closing. This program, based on the Small Business Jump Start program, will give enrollees the fundamentals of what goes into becoming an entrepreneur.