Keystone CEC offers educational opportunities for individuals to acquire or build on their skills using the means best suited to their needs.
Community College Manufacturing Certificates
TrainingPA.com
Online Training
Small Business Jump Start
Onsite Computer Training
Custom
TrainingPA.com
TrainingPa.com reinforces the Keystone Community Education's position as a non-biased clearinghouse and referral resource for education providers.
Training Seekers
For those seeking training the website offers businesses and individuals a one-stop gateway to training and education opportunities in Northwest Pennsylvania. TrainingPa.com offers new ways to easily search for, find, and enroll in the training/education classes that best meet employer and individual needs and help them make a more informed decision on how to best spend their training dollars.
Training Providers – Become a part of the BIG PICTURE in training
For those offering training opportunities whether you are a – University, Community College, Technical School, Chamber, or an Economic or Workforce Development organization, you don't want to miss out on becoming a part of this Training PA Database. TrainingPa.com offers you a new and easy way to connect with future students.
Whether you offer degrees, certificates, single courses, conferences/seminar, online learning, or can customize specific training to meet a client's needs, just go to www.trainingpa.com and click on the "Contact Us" link on the link on the top of the page.
Fill out the online sign-up request form and we will get back to you with a user name and password, plus a PDF on how to access the site and enter your training schedule.
When one of your courses comes up in a search, a link is provided to the course description you posted and then to your designated contact person for either more information or to register.
It's that simple!

Online Training
If a traditional classroom at traditional times doesn't meet your needs, the eLearning Center at Keystonecec.org offers the convenience of anywhere, anytime learning with over 5,500 online workforce training and continuing education courses. The eLearning Center provides self-study courses with open enrollment in nearly every subject imaginable.
Want to know more about online training? The Keystone Community Education Council has put together the following links to help give you a better understanding of online training, whether online learning is right for you, and where to go to find the training you need.
More about Online Learning (insert page link)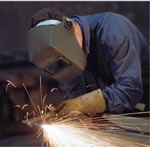 Community College Manufacturing Certificates
The Keystone Community Education Council, in conjunction with the Community College of Allegheny County (CCAC) and career and technical schools in four counties (Clarion, Crawford, Venango, and Mercer), have coordinated a federal initiative to offer community college programs in the four rural counties. Classes have been successfully run in Basic Electronics, Welding, and Machining. For information on our upcoming classes, please contact our Student Advisor, Vicki Gonnelly by email at [email protected] or by phone 814-677-4427.
Community College Manufacturing Certificates
Small Business Jump Start
An Exciting Program for Entrepreneurs!
Do you dream of starting a business, but not sure where to start?
Are you a small business trying to take it to the next level?
This 9 week business training program is offered to entrepreneurs who would like to acquire or enhance the business skills to start a business.
Onsite Computer Training with our Portable Computer Lab
The KCEC has a training resource that is unique to this area. It is a portable laptop computer lab that can travel onsite to provide training in basic windows applications, industry-specific skills, or provide access to computers for online training. The lab can accommodate up to eighteen students and comes equipped with an instructor computer, wireless network, projector, and printer. The computers come equipped with webcams which can be used for training or participating in web meetings.
Custom Training
The Keystone Community Education Council has access to a diverse system of training resources and is positioned to quickly respond to your specific training needs. If you don't find the training you need in our current training opportunities, please contact the Keystone Community Education Council for customized training to meet your specific needs.