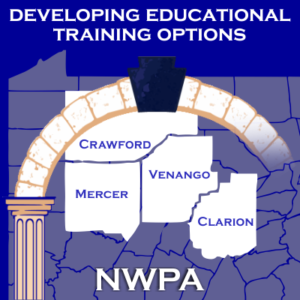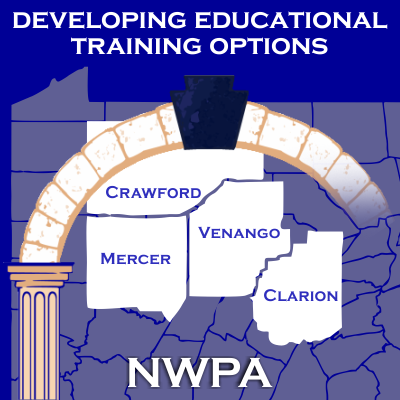 "Education and Training – Where, When, and How YOU Need It!" sums up what the Keystone Community Education Council (Keystone CEC, KCEC) is all about. The Keystone CEC acts as a non-biased clearinghouse and education referral resource for all education providers, and as a coordinator of their efforts. The KCEC acts as a "niche-filler" identifying, brokering, and developing educational training options that are currently not available in their service area. KCEC currently covers Clarion, Crawford, Mercer, and Venango Counties in NW Pennsylvania, and the surrounding area.
Career Assessment/Exploration – Need help trying to decide what your next career move should be? Check out our new Career Assessment/Exploration page!
Upcoming Events:
TRAINING
LOCATION
DATE
MORE INFO.
Welding Tech Certificate Program
Venango Technology Center
1/15/2018-
5/24/2018
Click Here
Pipe Welding Class
TDB
TDB
Click Here
Welding Tech Certificate Program:
An 18 Credit Welding Technology Certificate Program is being offered through a partnership with the Keystone Community Education Council, the Venango Technology Center and the Community College of Allegheny County.
Classes will run Mondays, Tuesdays, and Wednesdays from 3-7:30 PM at the Venango Technology Center, 1 Vo-tech Dr., Oil City, PA.
This program is eligible for PELL and PHEAA Funding. Class size is limited. To register or for questions, please call the Keystone Community Education Council at 814-677-4427.
 Photo of 2017  Lumber Inspector Class Graduates