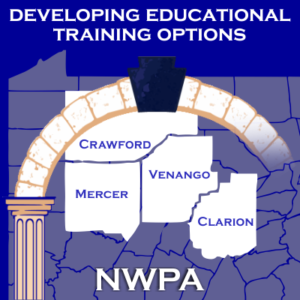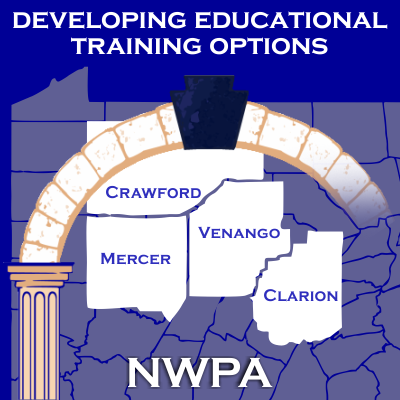 "Education and Training – Where, When, and How YOU Need It!" sums up what the Keystone Community Education Council (Keystone CEC, KCEC) is all about. The Keystone CEC acts as a non-biased clearinghouse and education referral resource for all education providers, and as a coordinator of their efforts. The KCEC acts as a "niche-filler" identifying, brokering, and developing educational training options that are currently not available in their service area. KCEC currently covers Clarion, Crawford, Mercer, and Venango Counties in NW Pennsylvania, and the surrounding area.
Career Assessment/Exploration – Need help trying to decide what your next career move should be? Check out our new Career Assessment/Exploration page!
Upcoming Events:
TRAINING
LOCATION
DATE
MORE INFO.
Pipe Welding Class
TDB
TBD
Click Here
Veteran Entrepreneur Series (7-weeks)
Northwest Bank
Franklin, PA
Oct. 11, 2017
Click Here
Building/Construction Trades and Manufacturing Career Expo (1-Day)
Community College of Beaver County (CCBC)
Oct. 12, 2017
Click Here
Future Class
TDB
TBD
TBD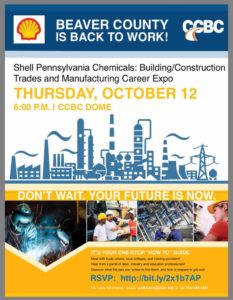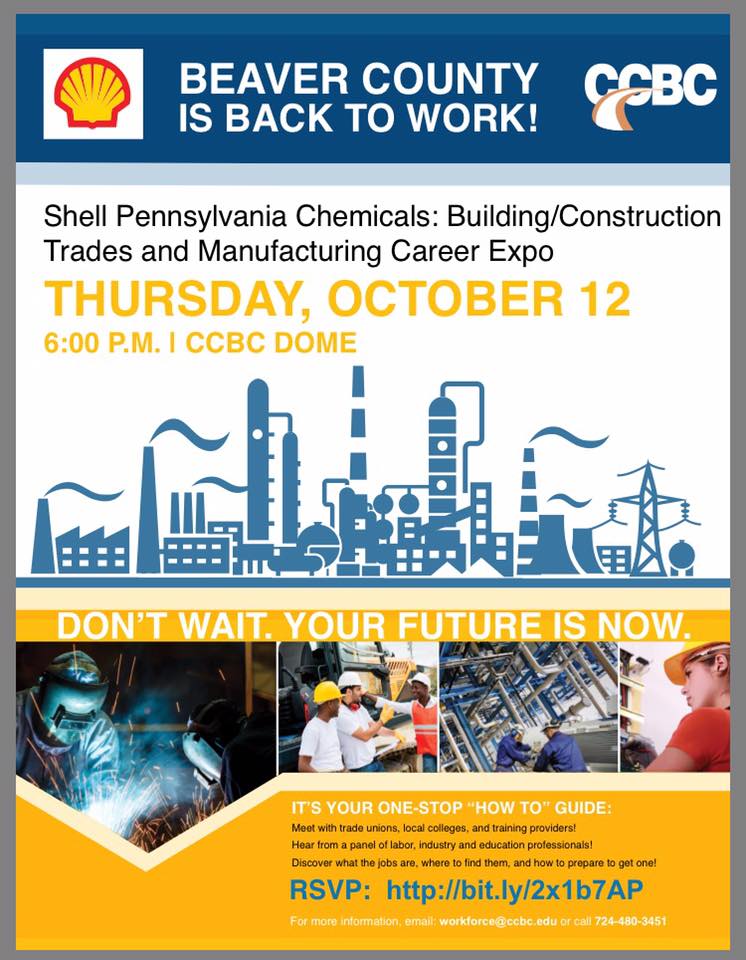 Monaca, PA – Community College of Beaver County (CCBC) and Shell Oil Company are joining forces to host two events on Thursday, October 12 to inform and educate area residents about opportunities in Beaver County, including the jobs the ethane cracker plant will provide, the requirements and qualifications for employment, and the need to build a diverse regional workforce.
"As Beaver County and the region prepare for more abundant employment opportunities in the petrochemical industry, CCBC recognizes the importance of providing venues and opportunities for people to gain a thorough understanding of what the future holds and how to train for those emerging jobs now," said CCBC President Dr. Chris Reber.
Click here for more information.
 Photo of 2017  Lumber Inspector Class Graduates